North America's largest outdoor industry trade show, Outdoor Retailer, held its 13th annual Inspiration Awards to honor influential professionals, innovators, and explorers during its June 20 ceremony held in Salt Lake City, Utah. Outdoor Afro volunteer leader Alma Busby-Williams, 58, became one of three finalists in the award's "Individual Category" – celebrating that one person who has motivated and inspired others to enjoy, participate in, and support outdoor activities. "When I got the phone call from Outdoor Retailer, I was shocked," said Busby-Williams, a five-year Outdoor Afro volunteer leader, with a Cheshire Cat grin.
Outdoor Retailer's Communications & Content Director Lisa Ramsperger surprised Busby-Williams with the news and open invitation to participate in its Summer Show 2023. Busby-Williams had just returned to her Olympia, Washington, home after attending Outdoor Afro Leadership Training (OALT) – the national not-for-profit's annual April experience that took place in Bainbridge, Washington, this year – when Ramsperger ringed. OALT educates more than 100 volunteer leaders how to guide their communities in nature sustainably and safely. A compelling piece to Busby-Williams' nature work and awards nomination.
Busby-Williams instantly said "yes." She flew to the June 19 through June 21 show that flooded the Salt Palace Convention Center with nearly 200 new exhibitors. Dubbed "where new happens," Outdoor Retailer's Summer Show 2023 invites exhibitors to debut their latest in outdoor products and services. The show also offers networking and business opportunities for retailers, designers, media, nonprofit organizations, and industry leaders across the globe. As part of the show, the Outdoor Retailer Inspiration Awards celebrates those like Busby-Williams who naturally motivate people to get outside.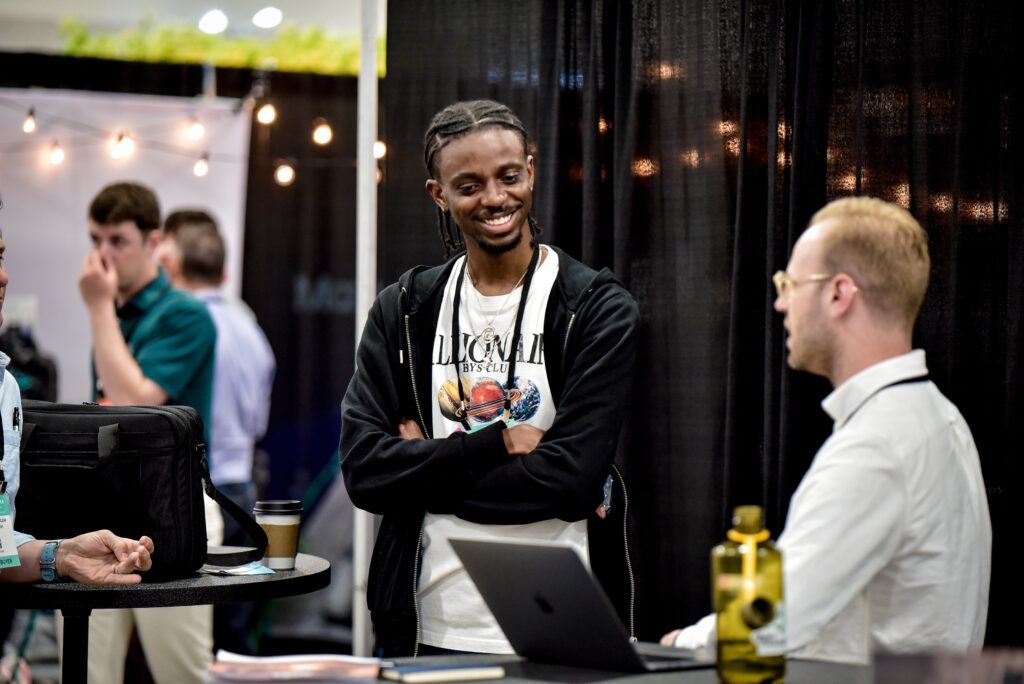 The awards took place at the Hyatt Regency's Salt Lake Ballroom and recognized five categories of outdoor influencers and inventive products/services within the industry: emerging leader, manufacturer, retailer, nonprofit, and individual. In the "Individual Category," Busby-Williams joined finalists Will "Akuna" Robinson (Triple Crown thru-hiker and 2022 George Mallory award recipient) and Becky Rom (volunteer national chair of Campaign to Save the Boundary Waters and retired attorney), which Rom won. "To just be in this number and space was a win for me," said Busby-Williams.
The official publication of Outdoor Retailer, The Daily Guide, featured all finalists from the five categories. Each one of their stories lit up the ceremony stage. Moved some attendees to tears, especially Busby-Williams' outdoor journey. Busby-Williams joined Outdoor Afro as a volunteer leader in 2018. Guiding her then Charleston, South Carolina, network on hiking trails that uplifted local Black history. In 2020, her career moved the outdoorswoman to Portland then Seattle in 2021. At both locations, she continued to host Outdoor Afro network activities and take her newer neighborhood participants to nearby national parks.
But go back a decade, and that's when her connection to nature really flowered. A mom of two and age 43 in 2009, Busby-Williams was diagnosed with breast cancer. "For some reason, I didn't feel like it was my time," she said. "I had more to do." She prayed over it. Many a day. Discovered relief through the outdoors. Intentionally breathing and taking in her natural surroundings. A year later, breast cancer free.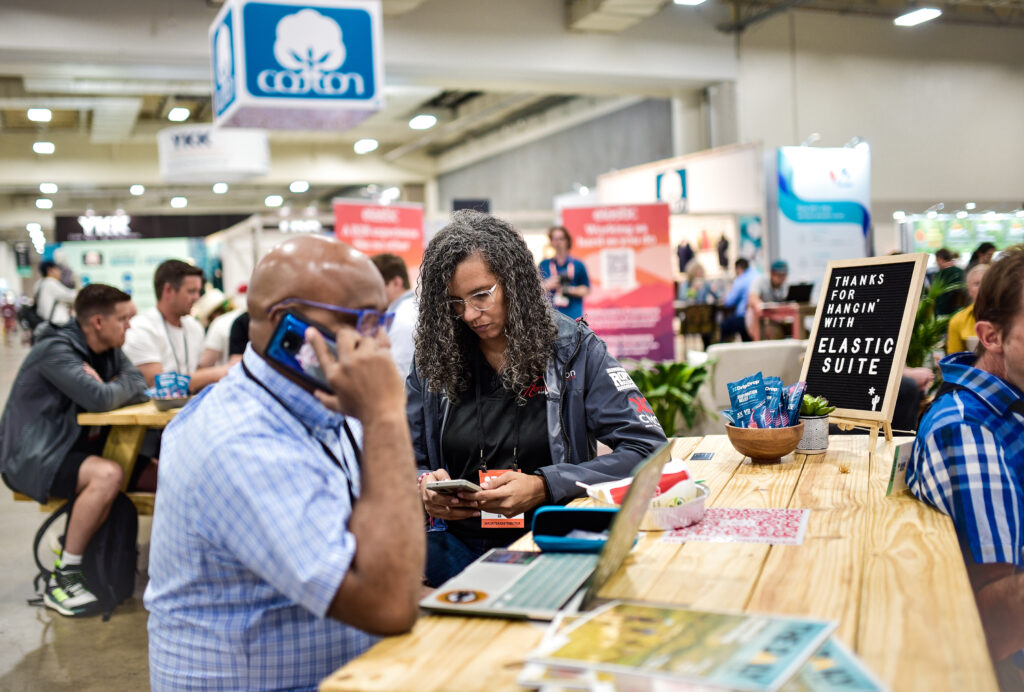 Now Busby-Williams takes those moments and leadership skills learned through Outdoor Afro to introduce and explore local lands, waters, and wildlife with community participants. When attendees leave an Outdoor Afro network activity, they do so with peace and healing. Busby-Williams' approach to reconnecting them to nature. She hosts mostly hiking activities that include miles of breathing techniques and fellowshipping.
Full time, she serves as director of inclusion and community partnerships of the North Cascades Institute. She uses her legal education to work for various nonprofits, serving marginalized populations as well. Previously, she worked as interim executive director of Youth and Family Services and deputy director of Prescott Joseph Center. Along with her volunteer leader post with Outdoor Afro, Busby-Williams is a member of the National Park Conservation Association's Northwest Regional Council, Breast Cancer Action Board, Recreation Conservation Association's Trail Advisory Committee, and Washington Parks National Fund Board.
Busby-Williams continues Outdoor Afro's long-standing history with Outdoor Retailer. Outdoor Afro Founder and CEO Rue Mapp has participated in the trade show for 11 years. Prior to Busby-Williams' recognition, Outdoor Afro won the show's then 2013 Outdoor Industry Association Outdoor Inspiration Awards. "Experiences like Outdoor Retailer remind me that nature is everywhere – so are the ones doing this important work," said the veteran volunteer leader. "The opportunity to inspire those around us is right there in front of us. It's why I love volunteering for organization's like Outdoor Afro."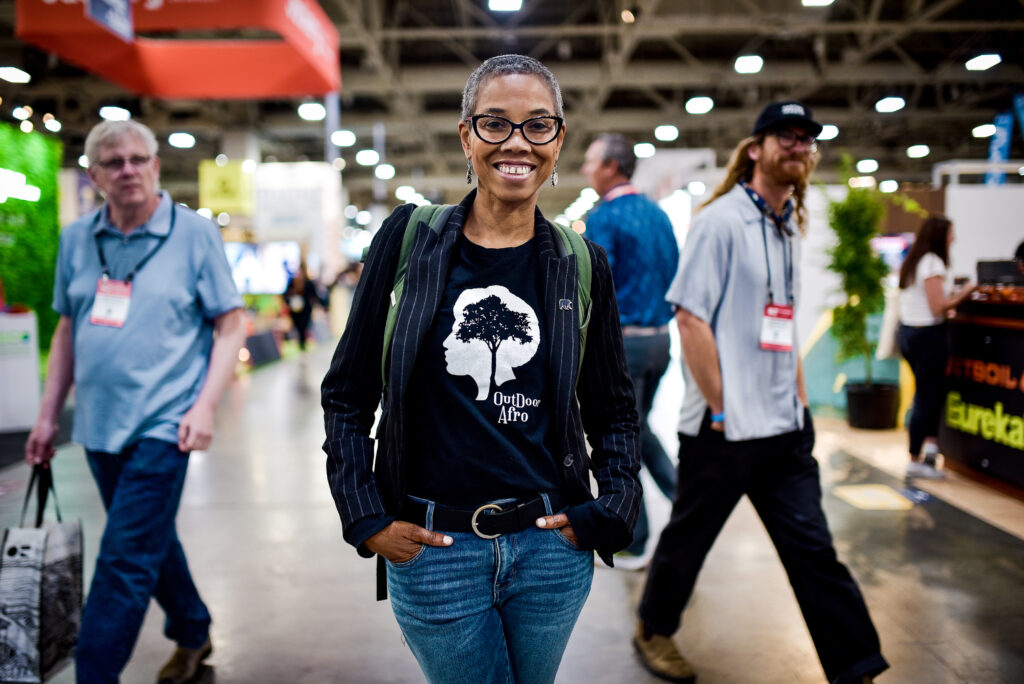 ABOUT OUTDOOR AFRO: Outdoor Afro is a national not-for-profit organization that celebrates and inspires Black connections and leadership in nature. What started as a kitchen table blog by Founder and CEO Rue Mapp in 2009 has since grown into a cutting-edge nationwide network with 100-plus volunteer leaders in more than 60 cities with network participation reaching 60,000 people. Outdoor Afro reconnects Black people with the outdoors through outdoor education, recreation, and conservation. Follow Outdoor Afro at outdoorafro.org and @outdoorafro today.
ABOUT OUTDOOR RETAILER: Outdoor Retailer, the leading U.S. business events for the outdoor and winter sports industry, brings together retailers, manufacturers, designers, distributors, industry advocates, journalists, and more to conduct the business of outdoor recreation through commerce, unique product experiences, dedicated media events, content, and web-based business solutions. Outdoor Retailer provides critical platforms for face-to-face commerce, product launches, networking, and focused industry education to enhance business and support the outdoor recreation economy. Visit outdoorretailer.com for more information.