Outdoor Afro celebrates and inspires Black connections and leadership in nature. The network also connects Black people with our lands, water, and wildlife through outdoor education, recreation, and conservation. Some examples of Outdoor Afro's year-round activities range from fishing, hiking, biking, kayaking, gardening, skiing and more!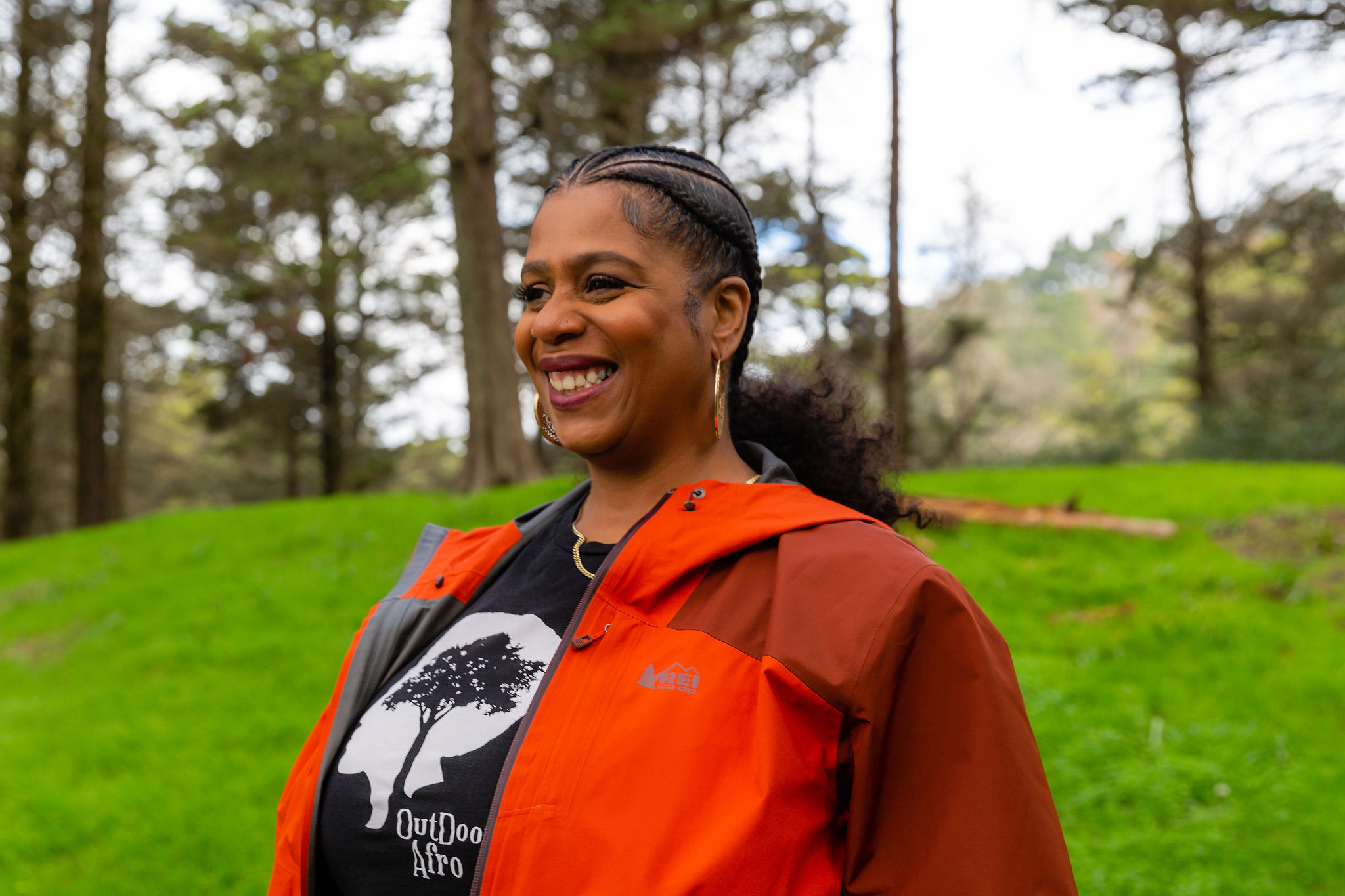 It started as a kitchen table blog…
Founder and CEO Rue Mapp created Outdoor Afro in her hometown of Oakland, California, during 2009. Today, the network is the nation's leading organization where Black people and nature meet. Now in its 14th year, the network is a not-for-profit organization with:
online and in-person events
selected and trained
volunteer leaders nationwide
cities across the country
the network impacts
states with local networks,
including Washington, D.C.
our regions, which include the
Midwest, Northeast, South, and West