Warm weather means more Sunday fundays on a pontoon boat or pulling out family kayaks and canoes to cruise local rivers. However you prefer to spendtime on the water during summer 2022, safety first. Always! In preparation for the National Safe Boating Council's National Safe Boating Week (May 21 through May 27), Outdoor Afro wants to remind you of the dos and don'ts to boating season adventures.
"The best boating experience is safe boating," said Yvonne Pentz, communications director of the National Safe Boating Council, a nonprofit dedicated to helping create a safe boating experience for all boaters and the lead organization of the Safe Boating Campaign. "Have fun on the water, make memories with your family and friends – all while boating responsibly." That said, here are five best practices to help you stay safe while creating water moments:
LIFEJACKETS. LIFEJACKETS. LIFEJACKETS. Lifejackets. It doesn't matter if you're a beginner or veteran swimmer, wearing a lifejacket (or at the very least, having them nearby) should always be at the top of your safety list. The council recommends having life jackets on children under the age of 13 while swimming or during other activities on open water. This also holds true for adults while boating.
ENGINE CUT-OFF DEVICE. Things happen. Better to be safe than sorry. Emergencies can arise on the water at any time. Whether you drop something into the water, or worse, a person goes overboard. An engine cut-off device — often worn around your wrist or attached to your lifejacket — ensures the boat's engine will shut off instantly.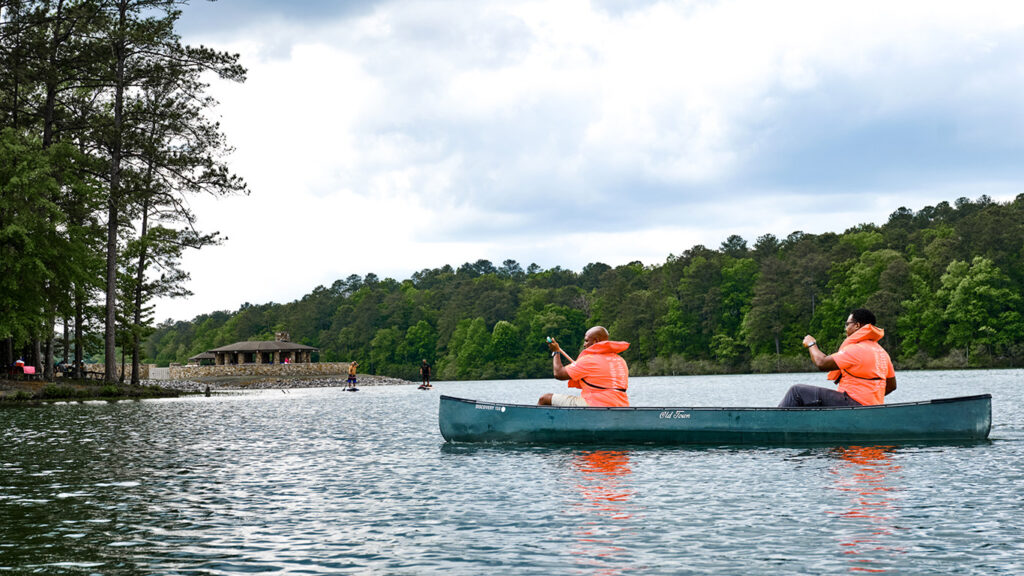 DON'T BOOZE AND BOAT. Yes, a BUI is most definitely a thing. So, no "Boating Under The Influence." According to the council, BUIs accounts for one-third of all recreational boating fatalities. We all want to have fun on the water, but just like with a car, getting behind the wheel while under the influence is a big no-no. Alcohol impacts vision, balance, coordination, and judgment. Increasing the likelihood of accidents. Know that it's illegal to operate a watercraft under the influence of both drugs and alcohol in every state. The Coast Guard enforces a federal law that provides BUIs, too. Including all boats: canoes, rowboats and ships.
BE AWARE OF CARBON MONOXIDE EXPOSURE. Most people don't associate boats with producing carbon monoxide, but they certainly do. Because it's an odorless and colorless gas, you likely won't know if it's being emitted. The best thing to do to remain safe on the water is to avoid swimming anywhere near the rear of a motorized vessel, or sitting along the swim deck/platform while the boat motor is running.
HAVE A PLAN, WAYS TO COMMUNICATE BEYOND THE BOAT. Again, you never know what could happen during your outdoor water journeys. It's always great practice to let someone back ashore know your route plan as well as how long you plan to be on the water. You'll also want to make sure any communication devices like phones, emergency locator beacons, or walkie-talkies are charged, have a signal, and work properly.